Visual impairment has been identified as one of the foremost contributors to lost independence among older Americans
(Alliance for Aging Research)
Loss of independence
is costly
In seniors, visual impairment affects the ability to function independently and perform activities of daily living: reading, driving, cooking, watching television, and interacting with loved ones. Reduced vision in seniors has been shown to result in social isolation, increased risk of falls, hip fractures, depression, family stress, and a greater tendency towards disability and premature death.
Beyond the incalculable cost on a personal & familial level, loss of independence costs an additional $26 billion per year in related healthcare expense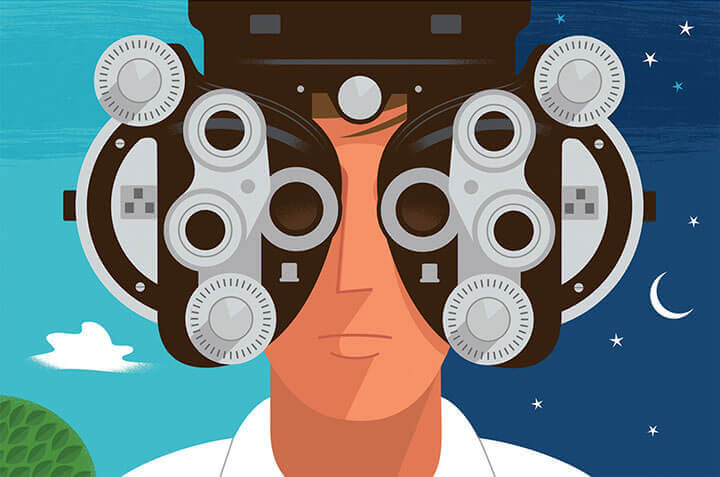 illustration: Paul Rogers
"Feeling My Way Into Blindness"
An essay published in The New York Times in November, 2017 by Edward Hoagland, an 84-year-old nature and travel writer and novelist, expressed common fears about the effects of vision loss on quality of life.
"When eyesight fails, some people become socially disengaged, leading to isolation and loneliness. Anxiety about a host of issues — falls, medication errors, loss of employment, social blunders — is common."
Given that most vision problems are preventable or reversible if detected early, many vision-related impairments are uniquely solvable problems.